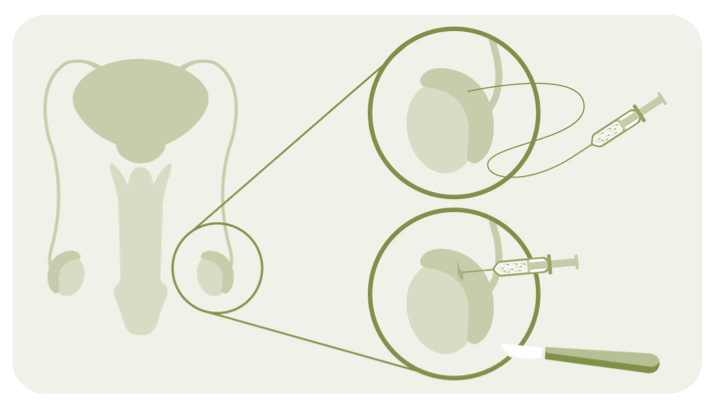 Microsurgical Epididymal Sperm Aspiration
Performed under general anesthesia, the MESA procedure involves direct retrieval of spermatozoa from the epididymal tubules with a syringe. The sperm concentration is then determined. If no sperm is present, the TESE procedure is performed.
Testicular Sperm Extraction
The TESE procedure involves removing a small portion of tissue from the testicle. The extracted tissue is checked for sperm concentration.
Sperm obtained in these procedures is then prepared for ICSI (Intracytoplasmic Sperm Injection). If the sperm concentration is sufficient it is possible to freeze the surplus sperm for future use to avoid the surgical procedures.